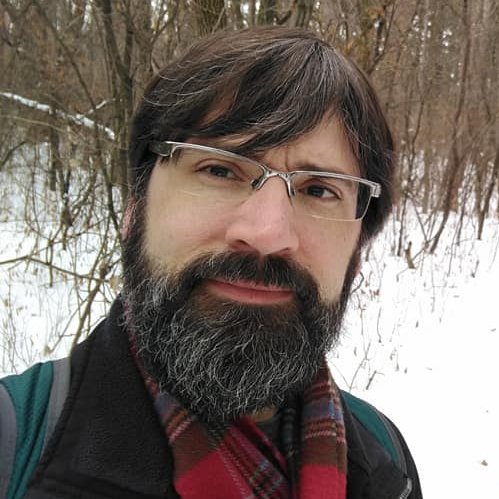 Name: Michael Zellgert
Member of DSSO since: 1993
DSSO Position: 2nd Violin
Education: Violin Performance
What made you decide to pursue a career in music? 
As I continue to grow in music, I tend to be drawn more by the thrill of creating and shaping sounds through colors and textures.
What has been the highlight of your career thus far? 
It is a pleasure to see the impact that music has made for students the studio or in the orchestra.
 What made you choose to play violin? 
I was inspired by my parent's interest in string instruments at the age of 3.
What's the most challenging thing about playing violin?
Practicing effectively with limited time.
Do you have a favorite piece of orchestral repertoire to play and/or listen to? 
Yikes! Today? Symphony no. 3 "Organ" Saint Saens
When you're not performing, what do you do for fun? 
I love drinking coffee (quite a bit), biking, hiking, baking, making chocolates, traveling, games
What's one thing you hope people take away from a DSSO concert? 
Immerse yourself in the sounds, textures, and colors. Take a moment to read about the pieces and imagine how the sounds fits from your own experiences. Make it a place that takes you away from reality just for that moment.
Do you have any advice for those looking to pursue a career in music? 
Understand that music is a large field. Do you want be a teacher (studio, school, university), performer (too many to list), conductor (student/student, community/university/professional), sound specialist, therapist, administrator, etc. Each focused field has a path that requires its own nuances and experience. If you are not sure where to start, consider diversifying your options now to get a taste of your potential.